Kitchens
Nothing brings people and food together like a beautiful and modern sparkling kitchen. Kitchen renovation projects are unavoidably complicated. Ranging from defining initial requirements as well as identifying the scope of work, to putting up a realistic investment range, and of course choosing finishes that brings everything together. All this can be very challenging. Establishing your kitchen renovation cost will depend on how extravagant your taste is!
BRU Developments is an outstanding home renovation and kitchen contractor. We help our clients create their dream kitchen at very affordable prices. Providing you with a seamless kitchen remodelling project.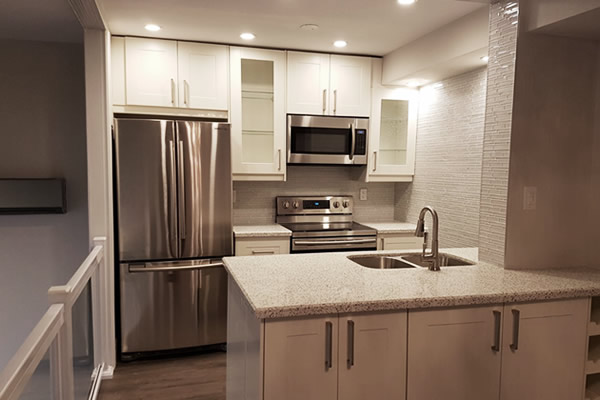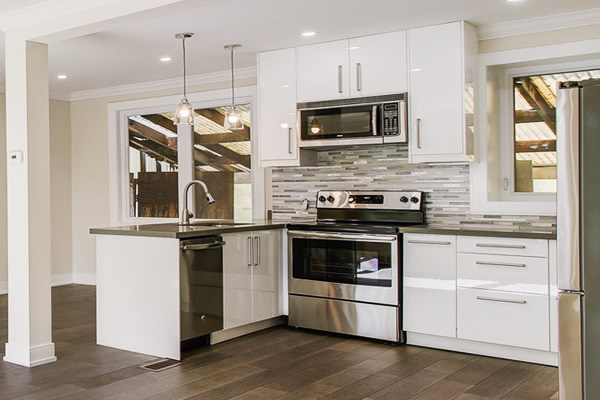 The challenge of utilizing your whole kitchen space and making it fully functional is what we do at BRU Developments. We visit your home, give you suggestions and design layouts that are custom tailored to the dimension of your kitchen for a beautiful end result within your budget.
Do you wish to create your dream kitchen? Look no further. BRU Developments is your chosen kitchen renovation company. From essential equipment to superb layouts, we have everything you need for a complete functioning integral part of your home.
Our services include but are not limited to:
Cabinet replacement and refinishing
Backsplashes
Lighting
Flooring (hardwood, laminate, tile)
Countertops
HVAC
Electrical
Plumbing
Painting
Carpentry
Permits
Design
At BRU Developments LTD, our team is highly equipped with construction experts, top industry designers, licensed contractors and top-notch fabricators that are always ready to create stunning kitchen spaces built to your highest standard. Let the experts handle it. Do not renovate without us.
Call us today for a free consultation and quotation!
416 662-5114