Bathroom
The bathroom is one place in the house that treads a thin line between practical and luxurious. The bathroom needs to store all the toiletries of a whole
household Yet, it is still that unique place, in which you can do away with all your troubles in a relaxing bath. This is really a difficult balance, and due to this, bathrooms can be sometimes tired and need a bit of renovation. As one of the most crucial rooms in the house, having a well-constructed and good quality bathroom is important for your total enjoyment and satisfaction. Whether you are bringing a single bathroom to life, or you are renovating the whole house, BRU Developments LTD has got what it takes to help you make your house a home, we are your bathroom contractor of choice!
At BRU Developments LTD, attention is greatly focused on the bathroom renovation. The 21 st century bathrooms have become a living space. The initial
concept of the bathroom reno has evolved into a spa-like approach, modular product and amazing technology. Home owners are now looking for bathroom designs that meet their personal specifications, individual spaces and outstanding experiences.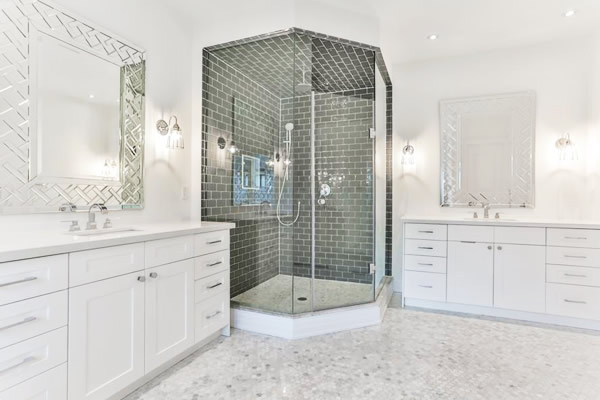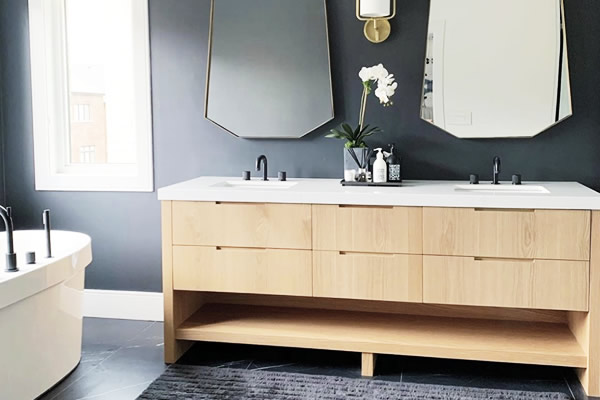 BRU Developments LTD has been in the business of renovating bathrooms for over 10 years. We have gathered a tremendous amount of experience renovating hundreds of bathrooms and suggesting countless effective and functional bathroom ideas. We remodel powder rooms, master ensuite bathrooms, main bathrooms and basement bathrooms. Here at BRU Developments LTD, we render complete renovation services. We also provide extra bathroom features, which include heated floors, glass showers and tub to shower conversions.
Our services include but are not limited to:
Tubs and showers
Custom bathroom designs / vanities
Laminate installation
Flooring, backsplash as well as tub surround tiling
Painting
…and much more!
Luckily, you do not need to overhaul your bathroom. A few touch ups and easy updates from experts can create the difference without going beyond your
budget. At BRU Developments, our top renovation skills are sure to revitalize and breathe some life into your bathroom! What are you waiting for?
Contact us today for your free consultation and site visit.
416 662-5114