Basement
At BRU Developments we have effectively transformed many basements into valuable living spaces. Our team of experts and technicians help you get
introduced to an array of possibilities to make your basement more valuable and usable. For remodelling your basement, we start by addressing the issue of moisture accumulation, lack of ventilation and then continue with the basics of basement renovation including floor plan layout and cosmetic material
suggestions.
Whether you are in need of an extra space for your children, or more rooms to host parties in the basement, all you need is to contact our team of experts at BRU Developments. Watch as we transform your basement into an attractive living space. For legal basement renovations, our team is aware of the legal requirements of the municipal safety requirements, we work closely with city inspectors and engineers to produce a fully functional legal dwelling.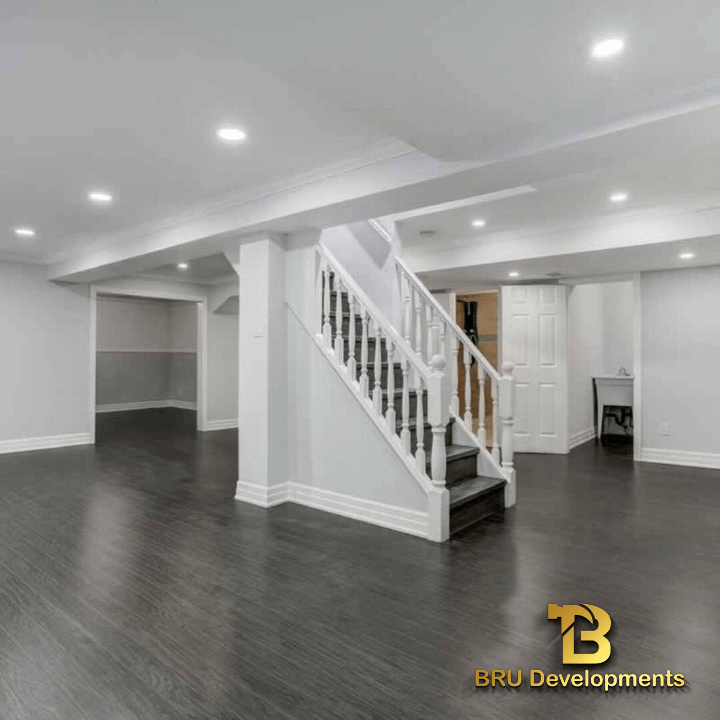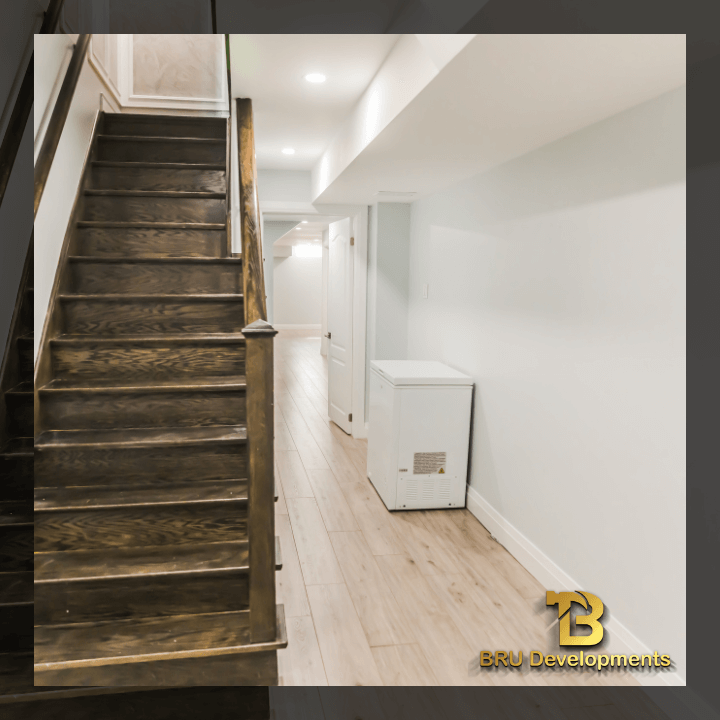 We understand that every client has different requirements. You may have your own personal ideas of remodelling your basement, but it can be transformed into realistic solutions that meet your needs in the most suitable manner. It is no wonder that our customers have shown great satisfaction in every one of our basement renovations. As a basement renovation company, we have transformed several basements into attractive living spaces while still maintaining the budgets of our clients.
Here at the BRU Developments, our basement group is comprised of designers, licensed contractors, installers and a personal project supervisor. We are trained to adhere to proper building codes and proper construction methods. We ensure that the external construction of your under grade area is structurally sound, dry and totally free of moisture. Which is the fundamental step in any basement transformation. From walls to flooring, ceilings and carpets, lighting and final touches including adding a bathroom, kitchen or separate entrance BRU Developments provides different ideas to transform your basement into a valuable living space.